Sell more shopping
pleasure
Provide your customers with the payment experience they demand, and secure more revenue and open up new customer groups.
Accept tomorrow's payment
methods today.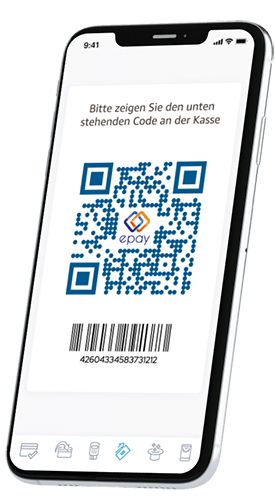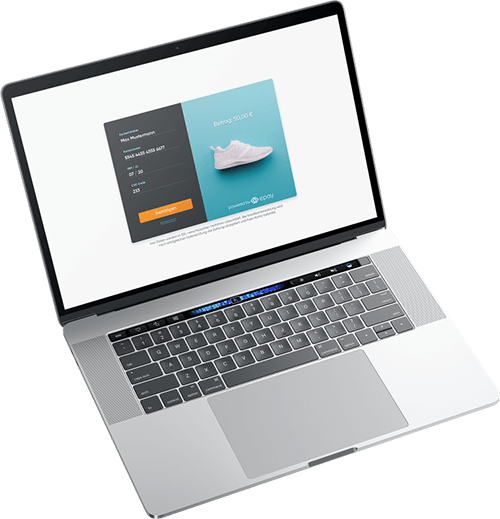 All payment methods with only one interface
Complete card acceptance with just one partner
Accept all known national and international credit and international
debit cards and let your customers decide.
girocard is probably the best-known debit card in Germany, which can be used to make contactless payments almost anywhere.
With Mastercard debit and credit cards you can pay safely, faster and worldwide: both in store and online.
With Visa debit and credit cards you pay flexibly and securely in more that 200 countries and over 61 million points of acceptance worldwide.
Maestro is a Mastercard debit card for worldwide cashless payments and use of ATMs.
V Pay, the Visa debit card, is a European payment card based on EMV technology with PIN function.
AMEX, the abbreviation for American Express, offers various credit cards, which, among other things, convince with their own bonus program.
The credit card, which has about 50 million cardholders, is issued almost exclusively in the United States.
The bedrock of credit cards has been a popular means of payment since its beginnings in the 1950s.
There are around 28 million acceptance points for the Chinese UnionPay credit card around the globe.
JCB, the abbreviation for "Japan Credit Bureau", is a Japanese credit card bank whose credit card can be used to make payments mainly in Asia & the US.
Convenient payment with QR code
Lifestyle apps like Alipay & Co. offer you more than a billion
active users have high potential for increasing sales,which is
low implementation effort.
Alipay is the largest payment and lifestyle platform with over 1 billion users and has over 54% market share in the online business in China.
WeChat Pay is among the most popular payment solution with +800 million active users, fully integrated with WeChat's social and messaging application.
Benefit from the acceptance of payments via PayPal app, which is trusted by 29.1 million users in Germany & over 377 million worldwide.
Bluecode is a European mobile payment solution and integrated as a payment method in many partner apps.
Amazon Pay is Amazon's payment service for its own customers. This payment method can be used in ten thousand online stores.
China UnionPay has billions of users. Outside mainland China, UnionPay has issued over 190 million cards.
Fast and convenient payment with mobile devices
Payment using wallets, QR codes or NFC is not only safe, but also convinces by speed and hygiene.
Using Apple Pay with your iPhone or Apple Watch is fast and reliable.
Google Pay. The simple and fast way to pay in stores, in apps or on the web.
Huawei Pay. The new payment service from the Chinese smartphone manufacturer Huawei.
Global crossborder mobile payment & marketing with Alipay+
Alipay+ combines various global cross-border mobile payment and marketing solutions – at the POS and in web stores. This allows you to accept local payment methods globally and with only one connection. You can increase your sales with exciting marketing solutions such as rewards, offers or discounts.
Get started with Alipay+ now!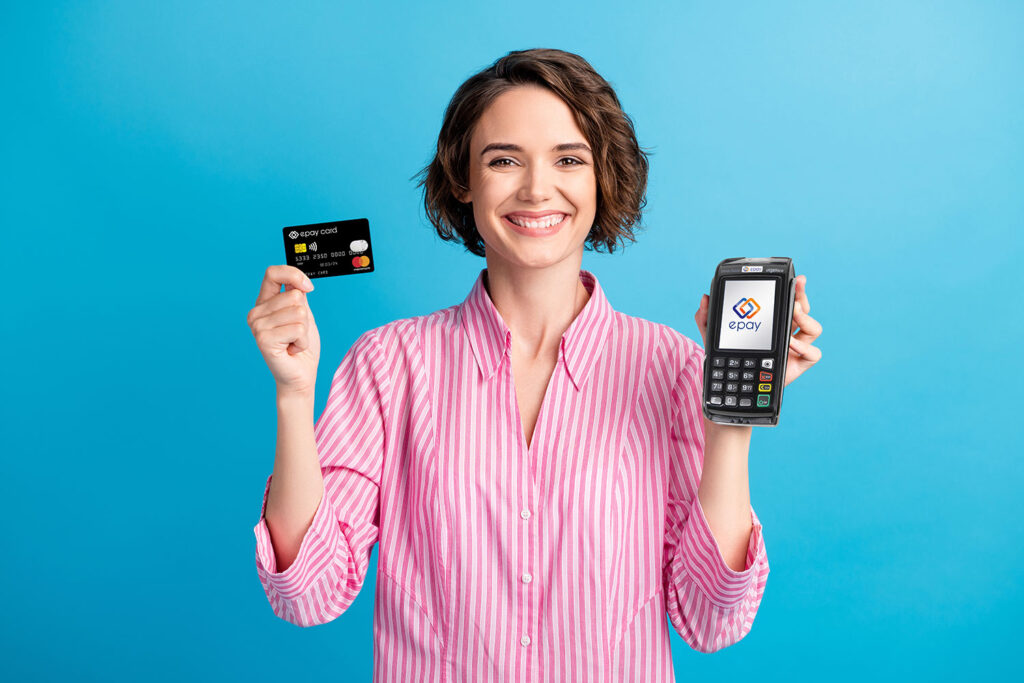 To create a secure and convenient payment journey for you we further develop and connect our technical solutions and services, complementing the epay payment value chain with our own acquiring, independent of third-party providers.
Accept card and QR code payment methods via one Platform.
Provide real value
for the optimal payment experience
What distinguishes an optimal buying experience? Additional benefits that are not expected. Pick up your customers right there.
Whether cash withdrawals at the terminal, tipping function, conversion into the usual currency and much more – at epay we understand what the customer wants and implement this with you
Excerpt from the Payment Value-Added Services offered by epay:
Cash withdrawal
When paying with credit cards and girocard, offer your customers to withdraw cash via the payment terminal.
With the epay tip function, your customer can easily pay by card and reward the service with a tip at the same time.
New QR payment options for your customers: AliPay+, WeChat, PayPal & BlueCode.
to enable use cases like digital receipts by showing a QR code on the POS terminal's display.
DCC
With Dynamic Currency Conversion you can offer your customers from non-euro countries payment in their home currency.
Accept payments on all channels
Stationary, portable and mobile terminals
Virtual terminals
Electronic cash register integration
Vending machine modules
E-Commerce | In-App Payment
epay Reporting
Everything in view
Keep track – and do so in real time. With our Analysis & Reporting Tools, you have control over transactions and invoices.
Your Benefits:
All transactions at a glance
Extensive export options
Real-time monitoring
Prompt reporting of all card sales in stationary trade
Real-time view of sales at branch and terminal level
Everything from a single source
What we can do for you
Acceptance of credit and debit cards
Global acquirer for QR code payment methods at the point of sale (Alipay, WeChat, AmazonPay, etc.)
Independent technology partner and provider of stationary and mobile terminals
Payment Service Provider for E-Commerce
DK- (Deutsche Kreditwirtschaft) licensed electronic cash / giro card network operator with own host software
Own Tax-Free and DCC (Dynamic Currency Conversion) Solutions
Discover all the possibilities
Our portfolio not only helps you in payment processes to inspire your customers. Offer gift cards from the most exciting categories, your own card solutions or engage customers and employees through reward programs.
Prepaid & Branded Payments
#talktoepay
we drive the payment journey of the future