Provide real value for the optimal payment experience
What distinguishes an optimal buying experience? Additional benefits that are not expected.
As a leading full-service payment provider and one of the fastest growing networks for global digital commerce services, epay offers numerous value-added services. Whether cash withdrawals at the terminal, tipping function, conversion into the usual currency and much more – at epay we understand what your customers want and implement it with you.
Adding value to products and services is very important as it:
complements your core products and services
provides competitive advantages you can offer to your clients
enhances the user experience to meet customer needs more efficiently
stimulates additional demand for your core products and services
provides consumers with an incentive to make purchases and thus generates additional revenue
is easy to integrate with epay
Cash withdrawal
When paying with credit cards and girocard, offer your customers to withdraw cash via the payment terminal.
With the epay tip function, your customer can easily pay by card and reward the service with a tip at the same time.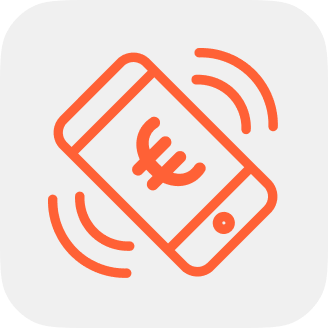 Prepaid Credits
Your customer can purchase call credits for their mobile phone and select the desired telecommunications company.
DCC
With Dynamic Currency Conversion you can offer your customers from non-euro countries payment in their home currency.
Money Transfer
Facilitate your customers' international money transfer, including exchange rate, deposits and withdrawals.
Tax-Free solutions
Allow your non-EU customers to get VAT refunded in the easiest way.
ATMs
Secure rental income, more quality of service and new customers through own ATMs.
to enable use cases like digital receipts by showing a QR code on the POS terminal's display.
You can offer your customers on-site and fraud-proof identification, thus immediate activation of the product they have just purchased.
#talktoepay
we drive the payment journey of the future