drive the future of payment today!
Become a part of the epay community!
No matter if you are a lateral entrant or a professional.
Internationality
You will find international work in two directions with us: On the one hand, you have the opportunity to work with other entities around the world, and on the other hand, you can interact closely with colleagues from over 33 nations.
Security
We have a strong parent company, Euronet Worldwide, and are an established company for e-payment solutions. With us, you will receive a secure job in a future-oriented industry through an unlimited employment contract, with individual exceptions.
Collaboration
epay sees itself as an IT service provider and link between the biggest brands and retail. You have the chance to work with the big names and to help shape the market through diverse projects. Versatile projects are just waiting to be implemented by you with the biggest brands from Google to Nintendo to Zalando.
Atmosphere
Our work culture is characterized by a collegial atmosphere, which is reflected in open communication and culture as well as in cooperation at eye level. In addition, we have flat hierarchies that enable us to keep coordination paths short and to cultivate a company-internal "you" culture all the way up to management. We enjoy doing things, like to try out new things and have ambitious goals. After all, a successful company depends on the commitment of each and every one of us. That's why we pull together and support each other. At epay, no day is like the other - and that's what makes our work exciting, varied and challenging.
Tech
We see ourselves as Euronet's international IT hub - our CTO is based here and our IT teams work globally for various Euronet subsidiaries. On site in Martinsried, we operate our own data center and ATM lab and can provide the complete software lifecycle as well as all core competencies needed to work independently in-house. With us you have the opportunity to expand your knowledge and gain more experience in the Fin-Tech industry.
Corporate Social Responsibility
epay is a multicultural company that takes responsibility for the future and provides its customers with sustainable products and solutions based on reliable and secure technologies. At the same time, epay strives to have a positive impact on society and the environment and to act responsibly towards its employees and offer them a long-term perspective.
We live esteem –
Because our team is the key to our success

Toll-free withdrawal of money









Do you want to tackle and actively shape projects in the payment industry? You like it when your ideas are in demand and you don't mind going the extra mile on the way to optimal results?
Then you are right with us! Here you can find our advertised positions:
Your application
You apply with your documents about our system
Call with HR
Telephone conversation with Recruiter
You get a first impression of epay
You can clarify important questions for you
Technical test
Technical test: You will receive the test at a time point of your choice and have between 4 and 24hours. The goal is to be able to better assess your technical skills
Whether a technical test takes place or dirket a technical interview, you can find out from your*r recruiter
Technical interview / final interview
Conversation with management, colleagues and recruiters
Technical test: Review your results
Get an insight into the department and position
You can clarify important questions for you
Your start at epay
Our recruiting process has been successful and you will be part of the epay family
Your onboarding: Induction through your colleagues and managers, regular check-ups, presentation of the company
To protect our employees and applicants, we have adapted our recruiting processes to the pandemic. As far as possible, we have adapted face-to-face meetings to digital video meetings, digital coffee meetings and/or digital work trials via Microsoft Teams. As soon as the situation eases, we look forward to welcoming our applicants back for face-to-face meetings on site.
Travel expenses for applicants
You have a longer journey ahead of you? We will gladly reimburse you for the costs incurred for your journey. Please feel free to contact your recruiter. Please note that we reimburse the following amount of travel expenses:
Travel by train: 2nd class train ticket
Travel by private car: €0.30 per kilometer (based on the address given in the application documents and up to a maximum of the cost of the corresponding 2nd class train ride)
Travel by airplane: maximum amount of the costs for the corresponding 2nd class train ride
Hotel costs and other expenses will be reimbursed in consultation only
Your contact person for our recruiting process
Do you have questions about our open positions in the non-tech or tech area or about the status of your application? Then feel free to contact us. We will be at your side throughout the entire recruiting process and will be happy to answer your questions in advance.
If you would like to learn more about us, please visit kununu and get an overview of what our employees and applicants have to say.
Dear recruiter,
Thank you for finding your way to our careers page. We fill our positions exclusively through our internal recruiters, so please refrain from making acquisition calls or unsolicited offers. We will not answer them – thank you for your understanding.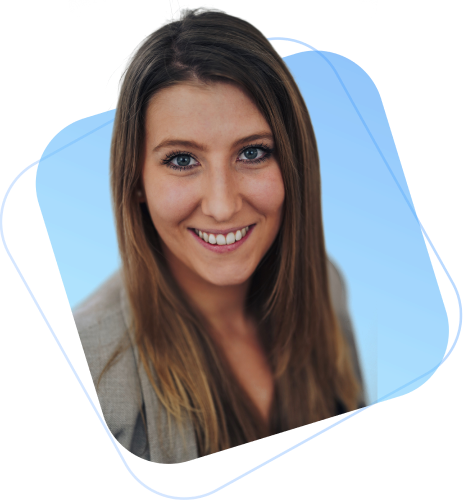 Sabrina Ehrmann
Senior Recruiting Manager
+49 89 899 643 – 289
jobs@epay.de