Generate a true shopping experience with ticketing
Turn your POS into a ticketing point for the biggest and most popular events and create true anticipation. With our epay ticketing solution, the whole event landscape is open to you and your customers.
The ticket market is booming
Canceled concerts and festivals, closed theaters as well as stadiums, and ghost games have had a strong impact on 2020 and 2021 and have created a great desire among people to finally be on events again without restrictions and make up for missed opportunities. Therefore, a real boom is predicted for the event market in the coming years. Be part of it and help your customers to have unforgettable experiences! [1]
average revenue per customer
forecasted market volume in 2026
Wide choice for every taste
From pop to rock, from sporting event to theater, from big to small – there is a suitable event for everyone. As a surprise for loved ones or simply for yourself. [2]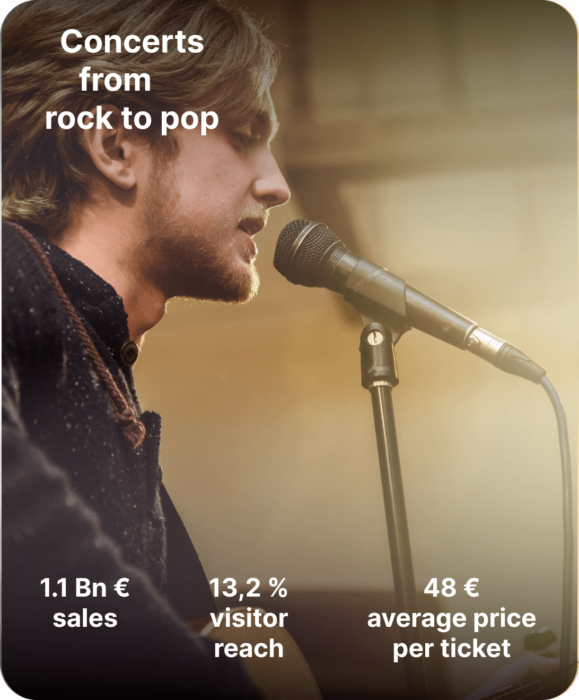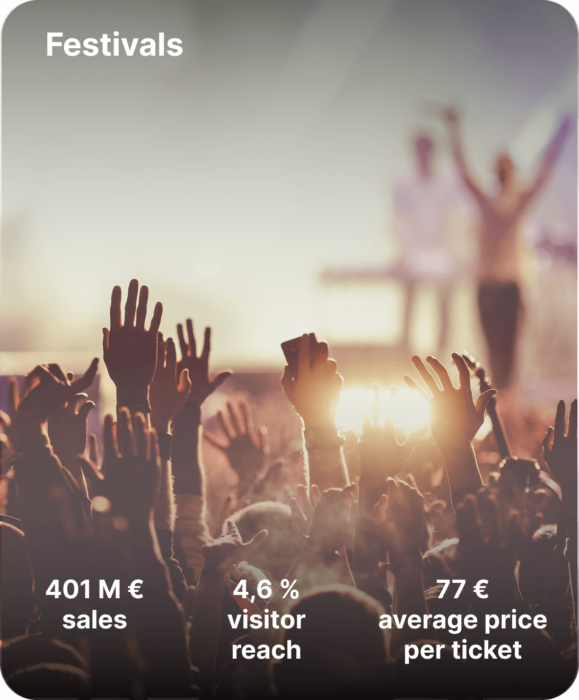 [1] https://de.statista.com/outlook/dmo/eservices/veranstaltungstickets/deutschland#umsatz
[2] http://gwvr.de/wp-content/uploads/2020/04/GfK-Studie-2018.pdf
Simple, exclusive, diverse & familiar
Easy – buy tickets directly in the store while shopping, no need to go to the ticket office
Exclusive – contingent to secure the best tickets with special deals with great artists
Diverse – Wide range of offers, adapted to the target group with special highlights
Familiar – customers know and trust you
Declining advance booking offices
LIVE NEWS
PENNY, CTS EVENTIM, and epay are now bringing event tickets to the supermarket checkout!
we rock the payment journey of the future
Largest retail and brand network creates nationwide market and product roll-out
Full-service payment provider with over 25 years of experience
Technical connection to all relevant interfaces
Reporting, processing and billing from a single source
Create real added value
#talktoepay
we drive the payment journey of the future